Welcome to

PP Therapy



Counselling and Psychotherapy Services for Children, Adolescents and Adults

in Aotearoa New Zealand
Introduction
My name is Patricia Pataki. I am a PBANZ Registered Psychotherapist offering short-term and long-term psychotherapy for children, young people and adults. I am able to provide safe and effective counselling, whether you have a diagnosis (such as depression, ASD, ADHD etc.) or not.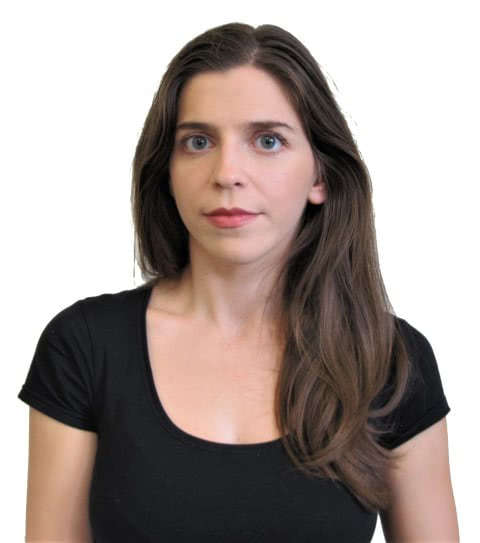 I have been working as a counsellor providing individual counselling since 2016. I have completed additional training and am experienced in working therapeutically with people on the Autism Spectrum (including Asperger's syndrome), ADHD and learning difficulties. I am also experienced in working with LGBTQIA clients, offering affirmative therapy.
If you feel like I may be the right therapist for you, you are welcome to contact me via email, phone or text. I can offer a free short telephone consultation, and I am happy to answer any further queries you may have before we begin working together.
Read about my qualifications, experience and approach.
Locations
I offer face-to-face therapy sessions at my offices in Nelson Central and Stoke, as well as online therapy sessions via Zoom.
How to find a professional therapist?
I believe a professional therapist must "either help or do no harm" and it is essential to have the right qualifications, experience and commitment to stay up-to-date.
Membership with a professional body

Counsellors and psychotherapists need to adhere to different rules and standards as dictated by their professional membership bodies here in Aotearoa.

The term "psychotherapist" is a protected title in New Zealand and may only be used by individuals who are registered with the Psychotherapists Board of Aotearoa New Zealand (PBANZ). Additionally, psychotherapists may also opt to belong to other membership bodies, such as the New Zealand Association of Psychotherapists (NZAP) and the New Zealand Child and Adolescent Psychotherapists (NZACAP). I am a psychotherapist, therefore I am registered with PBANZ and NZAP.

For counsellors, it is not compulsory, but it is recommended to belong to at least one of the following membership bodies: the New Zealand Association of Counsellors (NZAC) or the New Zealand Christian Counsellors' Association (NZCCA).

Being the member of a professional organization ensures that the therapist adheres to the profession's ethical code and stays up-to-date by continuing professional development.

Regular supervision

All therapists should receive regular supervision from another therapist. I have a professional supervisor who is also a PBANZ-registered psychotherapist.

Insurance

I hold professional indemnity insurance.

Work environment

I rent therapy rooms in counselling centres and private offices.

Contract

At the beginning of our work I will provide you with an agreement describing the general terms and conditions, the length and frequency of therapy sessions and the cancellation policy.
Some of the issues I work with:
The below list contains some of the common issues which people generally bring to counselling / therapy.
Problems With Mood
Low mood
Depression
Coping with mood swings
Burnout
Anxiety
Generalised anxiety (excessive worrying)
Social anxiety
Panic attacks
Phobias, such as agoraphobia
Obsessive Compulsive Disorder (OCD)
Well-being
Stress management
Time management
Developing a healthy life-style
Help with weight loss
Eating Disorders
Anorexia
Bulimia
Binge eating, emotional eating
Body dysmorphia (body image problems)
Relationship Problems
Overcoming problems within the relationship
Creating a healthy relationship
Sexual problems
Divorce and breakup
Behavioural Problems
Anger management
Post-Traumatic Stress Disorder (PTSD)
Kleptomania (compulsive stealing)
Trichotillomania
Overcoming Trauma
Death of a loved one, miscarriage, grief
Sexual abuse and violence
Domestic violence
Emotional abuse, neglect
Physical Problems
Living with a chronic illness / disability
Health anxiety (worrying about becoming ill)
Managing chronic pain and fatigue
Being a carer
Developmental Disorders
Learning difficulties
Autism Spectrum Disorder
Asperger's syndrome
ADHD, ADD
Addiction
Alcohol problems
Drug addiction
Problem gambling
Shopping addiction
Identity
Gender identity
Sexual orientation
Questions of faith
Family Issues
Parenting difficulties
Conflicts, arguments
Blended-family, step-parenting
Adoption
Sleep Problems
Sleeping too much (hypersomnia)
Sleeping too little (insomnia)
Problems with falling or staying asleep
Sexual Problems
Erectile dysfunction
Loss of libido (reduced sex drive)
Orgasm problems
Premature ejaculation
Pain during sex
Body image issues